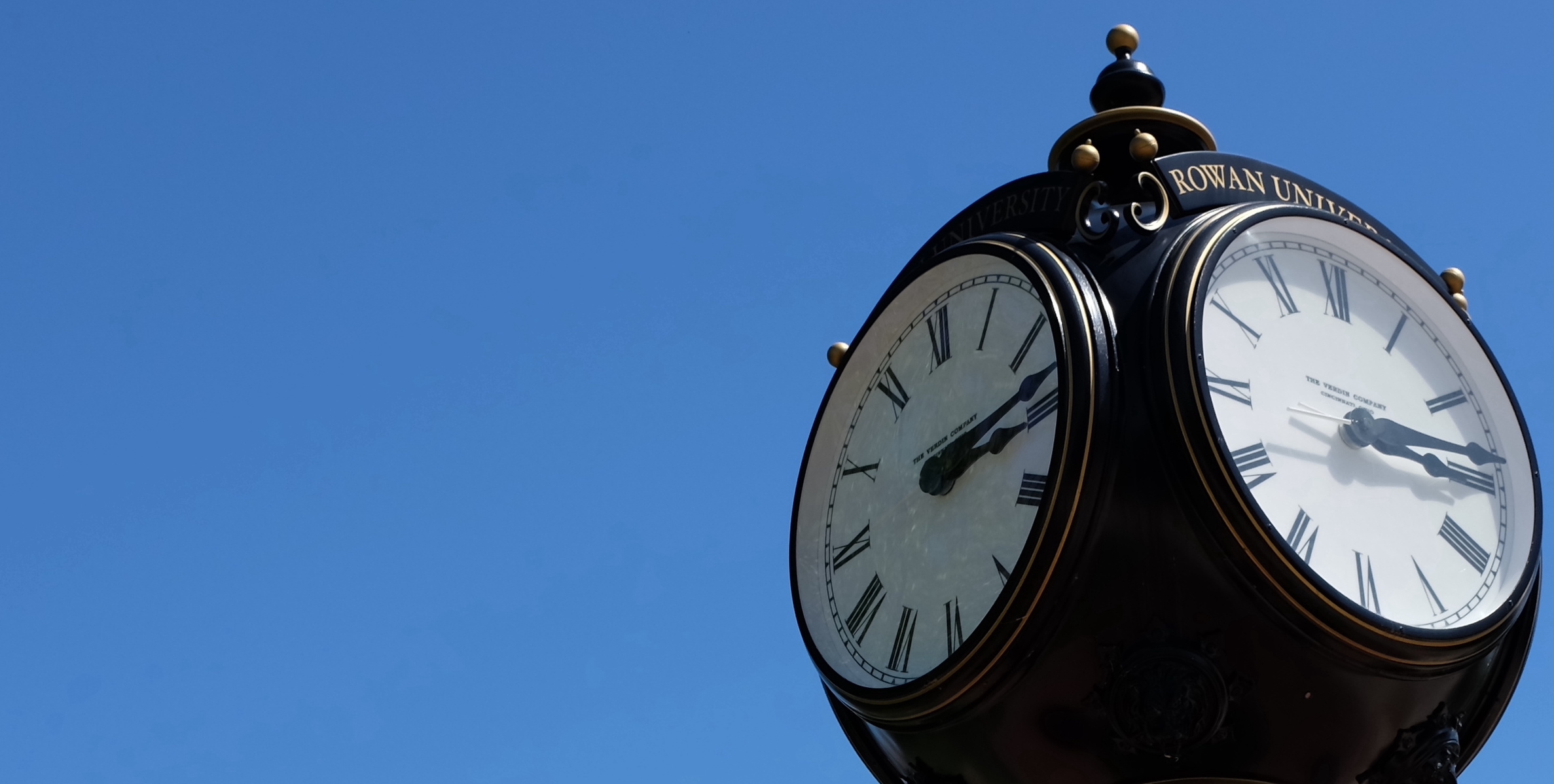 The Faculty Center for Excellence in Teaching and Learning creates valuable and appropriate connections across campus in order to facilitate individuals' growth as engaged university citizens; and serves faculty, pertinent supporting offices, and the institution in pursuit of teaching, scholarship and creative excellence.
…Read more
Less…
(Cristina Iftode, Jon Foglein, Mariano Savelski) This session covers the Tenure and Recontracting Process. This particular recording is from a presentation at New…

Presented by: Lolita Paff, Associate Professor, Business and Economics, Penn State Berks. Paff's pedagogical scholarship and faculty development work focus…

Rowan Teaching Connection's Fall 2020 Conference Teaching Well and Being Well in 2020 Opening and Keynote Speaker

This session focuses on how to prepare and design your packet for recontracting and tenure. It highlights the types of questions to answer in each self-assessment and…

How Do I Get More Students to Participate in Class? A limited number of students make the majority of contributions in your classroom today. Although getting more…

This session was conducted by a group of Rowan faculty and shows ways to engage your students in a remote class setting using the tools listed in the title.

Rowan Teaching Connection'sFall 2020 ConferenceTeaching Well and Being Well in 2020Inclusive and Accessible Teaching Practices for In-Person and Online Teaching

Motivate, Engage, and Inspire: Tips for Teaching Modern Learners covers the teaching methods that work best for modern learners, including several strategies to better…

Cristina Iftode & Bonnie Angelone. This session covers the Tenure and Recontracting Process.
Search for ""